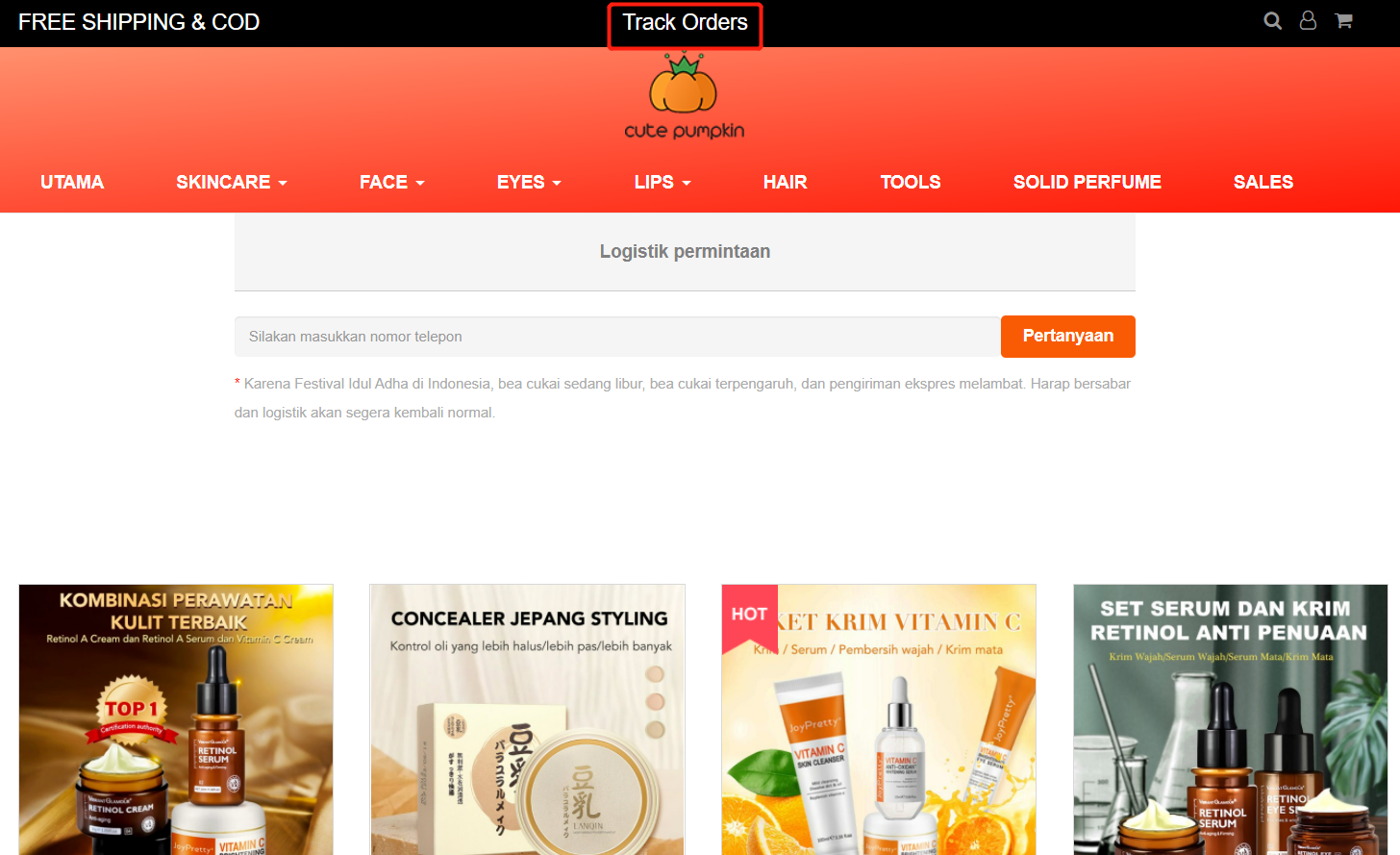 2. Step two, enter your phone number to check the package.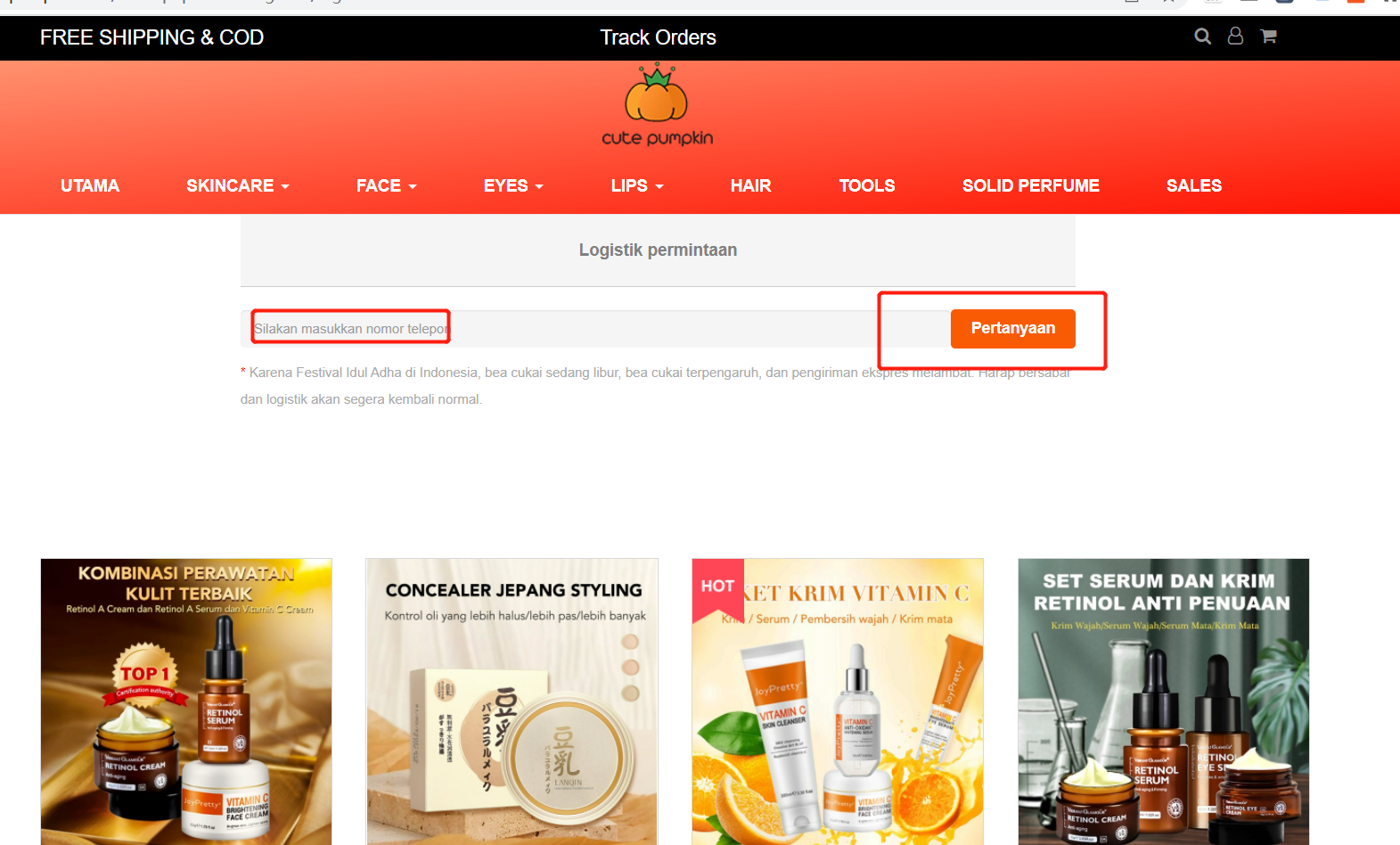 3.Then, you can see the package information.
I've some questions. What should I do?

1.Need help? Let us know and we'll get back to you within 24 hours.contact: service-1@cute-pumpkin.com

2.Follow our Facebook page for more: https://www.facebook.com/cutepumpkin.bv
I'm trying to track my parcel but I can't find it within the 'TrackOrders' page!

Please note that only orders that have been made while Enter the phone number you used to place your order can be tracked via TrackOrders page. If you need more help, please feel free to reach out to our Customer Service: service-1@cute-pumpkin.com